Leads are the Clients that we are currently working with, here is how to create a Lead.
Creating a Lead from a Client​
In the sidebar, click on Contacts
Click the Client you wish to convert to a Lead
Select Edit
Scroll to Lead Type and check Buyer or Seller
Mark the Lead as Hot, Warm, or Cold
Depending if they are a Buyer or Seller (or both) you can then scroll down to input their criteria

Buyers - Will have the option to have their search criteria inputted to conveniently display in the Lead table (e.g. 2 Bed - Kitsilano, etc.)
Sellers - Will have the option to select which Address they are a prospective seller for (the contact must have at least one address in their profile, to get an option from the dropdown menu).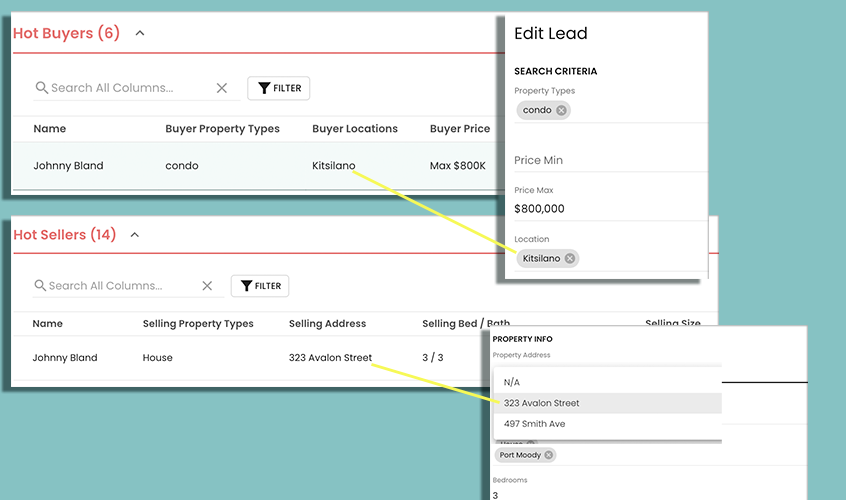 Click Save
Done! Go to Leads and find that new Lead!
Creating a New Lead from Scratch​
In the sidebar, click on Leads
Click the + Add button
Fill in all the details

You must check either Buyer or Seller (or both)

Click Save